With cosmetic medicine becoming more popular than it's ever been, we have seen a vast increase in the number of men and women looking to improve their appearance using aesthetic enhancement treatments. and one of the biggest reasons for this has been the fact that individuals are able to achieve some amazing results, without having to undergo highly invasive surgical procedures, but rather noninvasive treatments such as injectable dermal fillers. Injectable dermal fillers are highly effective, and allow patients to treat a wide variety of unwanted skincare concerns, most commonly as a result of aging, poor skincare habits, and exposure to environmental factors such as the sun and pollution.
As we age, our skin begins to lose vital skincare compounds such as collagen, elastin and hyaluronic acid. These compounds are there to provide our skin with its smooth, soft, supple, texture, plumpness, volume and overall elasticity. When this occurs, the skin becomes thinner, and it causes wrinkles and facial folds, as well as facial depressions and hollows. This also causes facial muscles to get closer to the surface, causing smile lines and crow's feet to become far more visible.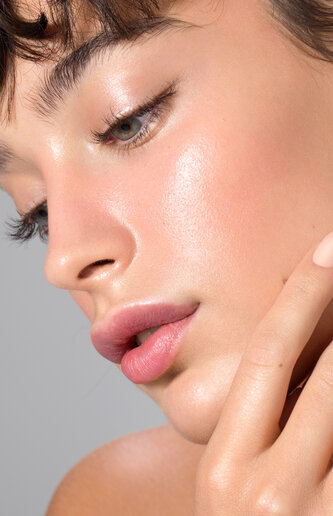 As probably the most popular noninvasive aesthetic enhancement treatments around today, injectable dermal fillers are designed to help patients to reduce the appearance of unwanted effects of aging including wrinkles, fine lines, facial volume loss, hyperpigmentation and much more. Considering the issues with facial compounds and proteins that lead to the development of wrinkles, as we described above, dermal fillers can be injected into the area, in order to combat such issues and provide the plumpness and volume the skin needs. By adding this volume to the skin, we are able to use these fend off the effects of aging and unwanted wrinkles. Dermal fillers not only provide the volume needed to alleviate these issues but they are also known to help stimulate the production of collagen, which can in-turn help add fullness, and volume moving forward as well. This means that patients not only receive immediate benefits from dermal fillers, but also improvements to the skin that will appear later on in the future as well.
BENEFITS OF DERMAL FILLERS
The fact is that injectable dermal fillers have changed the aesthetic enhancement industry, providing patients with a noninvasive option for alleviating a wide variety of age-related skincare issues, and providing a means of adding much-needed facial volume that is lost as we age. Some of the most common benefits of dermal fillers include:
Alleviate wrinkles, fine lines, and facial creases.
Enhance shallow facial contours.
Improve the appearance of recessed facial scarring.
Restore contouring issues along the face.
Improve the appearance of facial hollows, such as those from beneath the eye area.
They can also act as lip fillers to provide enhancement to the lips, adding size, improving contours and providing a definitive lip line.
Noninvasive, requiring 0 downtime, and few side effects or risks.
HYALURONIC ACID DERMAL FILLERS
Some of the most popular types of dermal fillers today are known as hyaluronic acid based dermal fillers. These fillers, including names like Juvéderm or Restylane, are quite popular as they make use of a naturally-occurring compound, hyaluronic acid, as their active ingredient. HA is found in the human body, as is responsible for not only providing volume and fullness, but it helps to pull in much-needed hydration and moisture to the skin tissue. This ensures the skin will be hydrated and maintain a healthy appearance, as well as a soft, supple, smooth, highly elastic texture.
One of the cornerstones of treatment with injectable dermal fillers is that they can provide patients with fairly quick results without the need for any incisions, or deep cuts to be made into the skin. They work using a simply, thin needle injection that sends a filling material beneath the skin's surface, adding volume and fullness, and making the patients look younger and more vibrant, with softer, smoother, more supple, plump skin and facial features. Dermal fillers are used in a number of different ways and in conjunction with other treatments as well, providing benefits that range from adding fullness, and contour to the lips, to helping to alleviate general blemishes and hyperpigmentation on the skin's surface. Depending on the type of dermal filler, and its use, patients can experience results that can last anywhere from 4 to 18 months, without needing to be repeated. The fact that results aren't permanent is actually a huge plus for most patients, as they are able to make changes to their appearance as they want, and if they do not like the look of one treatment, they can simply have it redone the next time.
AT-HOME AESTHETIC SERVICES
Dr. V and his team specializes in making house calls and providing patients with the only at-home aesthetic enhancement service around, offering a variety of treatments such as Botox, Dermal Fillers, and more! For more information on our services, a phone consultation, or to setup your at-home appointment now, be sure to contact us at 
(917) 789-6963
 today!