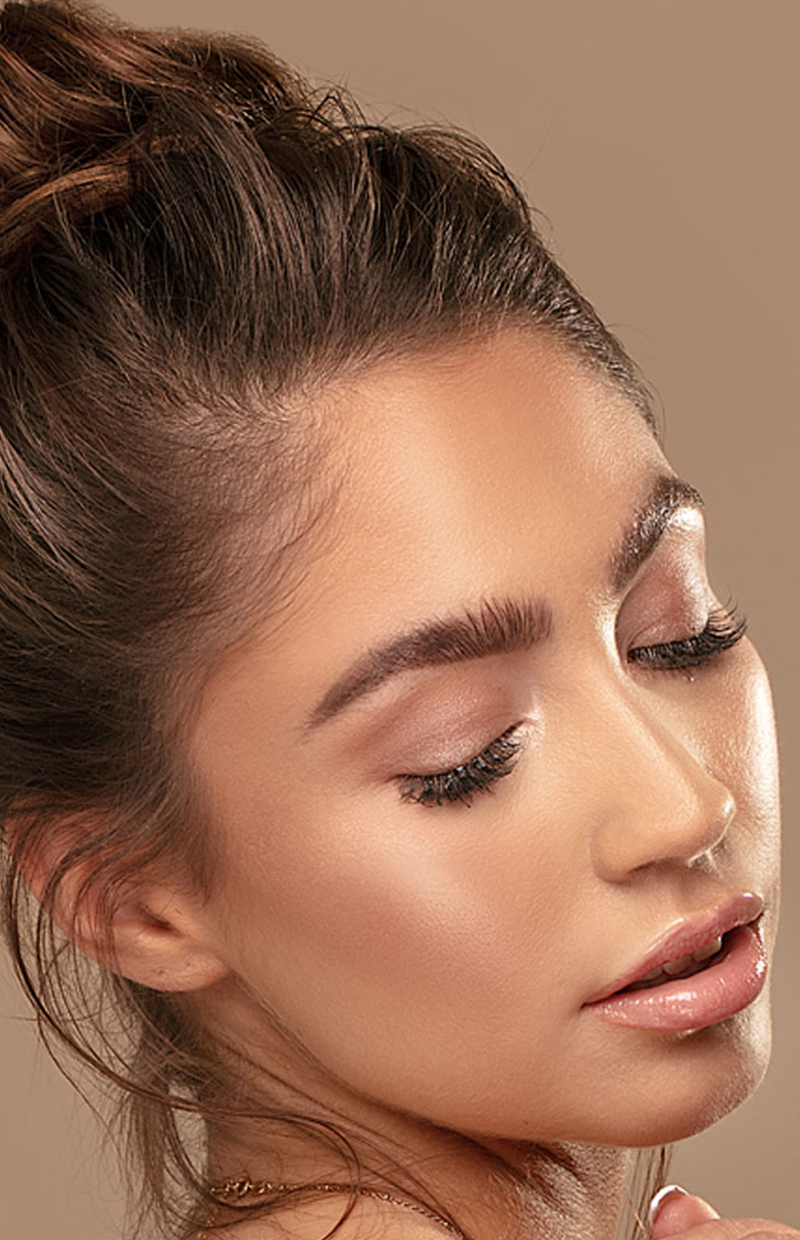 Juvederm $800
Juvederm Volume $900
Kiss $675
As one of the most popular dermal fillers across the cosmetic medicine industry, Juvéderm has slowly become a favorite amongst patients regardless of age, gender, and demographic! Similar to other dermal fillers, Juvéderm is an injectable treatment that specializes in the treatment of unwanted wrinkles and fine lines, while offering a number of other skincare benefits as well.
What is Juvéderm?
Over the past decade-plus, Juvéderm has become not only one of the most popular and heavily in-demand injectable dermal fillers around, but it has also proven to be one of the most effective. Like its main competitor, Restylane, Juvéderm is classified as a hyaluronic acid based dermal filler, that specializes in a wide variety of different skincare concerns, including things like wrinkles & fine lines, facial volume loss, facial depressions, general blemishes, hyperpigmentation or skin discolorations, and so many more age-related issues! One of the main reasons why Juvéderm has proven to be so effective is that it uses hyaluronic acid as its active ingredient. HA is naturally-occurring compound that is found within the body, and it known to help provide our skin with a soft, supple, plump texture, while helping to provide the skin tissue much-needed hydrations and moisture. Hyaluronic acid does this by helping to pull in nearby moisture into the skin cells, ensuring that Juvéderm is able to rehydrate and revitalize the skin and provide added fullness, and volume.
Unwanted Effects of Aging
Aging is a fact of life, that we all must simply come to terms with. The clock will never stop ticking, and father time is undefeated. And while age will one day affect us all, there are a number of ways we can help to combat its effects. One of the most detrimental effects of aging is known as facial volume loss. As time passes, our skin begins to lose vital skincare proteins known as collagen and elastin, as well as hyaluronic acid. These compounds are known to provide our skin with its soft, supple, plumpness, and its overall elastic qualities – that ensure our skin can not only combat the effects of the environment and outside factors such as the sun, but also ensures our skin can restore and revitalize itself.
This causes our skin to lose its subdermal fullness, and overall volume – becoming thinner and thinner over time. As a result, this causes wrinkles and fine lines to develop along the skin's surface, and leaves our skin open, and without defenses against outside factors – thus leading to unwanted blemishes, and discolorations. Not only does Juvéderm help by acting as a filler, and restoring hyaluronic acid to help draw in much-needed moisture and hydration, but it also helps to stimulate the production of collagen – alleviating the signs of aging, adding much-needed fullness, and helping to restore texture, and a youthful glow.
The Advantages of Juvéderm
The fact is that Juvéderm has become a favorite amongst patients of all ages, genders, and demographics, and this is due to its effectiveness, as well as its versatility. Juvéderm isn't just used to provide subdermal fullness, and to alleviate wrinkles, but its also often used as a lip filler, to provide patients with nonsurgical lip enhancement. Its plumping effects allow patients to achieve more plump, well-defined lips, that aren't just aesthetically-pleasing but appear natural and aren't overdone!
The most common advantages of Juvéderm include:
It is Long Lasting. Unlike most other dermal fillers, Juvéderm is known to last as long as 18 months in many cases, while others may require reapplication around 4-12 months after each session.
Boosts Collagen and Elastin Production.
Highly Versatile – Treats everything from wrinkles and fine lines, to facial volume loss, blemishes, under-eye hollows, facial depressions, and hyperpigmentation issues.
An effect Lip Filler.
Hyaluronic acid-based filler that helps to add moisture, provide volume, and fullness to the skin tissue.
0 Downtime and Minimal Side Effects. Patients can return to normal activities immediately after treatment, and side effects include mild redness, slight bruising, and slight discomfort – but these issues will generally dissipate within hours.
Relatively Pain Free, aside from minor discomfort from the actual injection. Patients can be provided numbing cream in some cases to dull the feeling the needle.
Results with Juvéderm
As a favorite of many patients, Juvéderm has gained a strong reputation as being the most effective injectable dermal filler around today. Patients can expect to experience amazing results fairly soon after treatment, achieving the soft, smooth, supple, wrinkle-free skin, they've always wanted. Juvéderm is known to alleviate some of the worst age-related issues such as facial volume loss, which aside from just wrinkles, can lead to discolorations, under-eye hollows or depressions, and much more. Plus, because it is able to stimulate the production of natural collagen, this means patients can often expect their skin to steadily improve over time, even after the treatment is completed, and their skin's collagen stores are replenished.
At-Home Treatment and More!
Dr. V and his team specializes in making house calls and providing patients with the only at-home aesthetic enhancement service around, offering a variety of treatments such as Botox, Dermal Fillers, and more! For more information on our services, a phone consultation, or to setup your at-home appointment now, be sure to contact us at (917) 789-6963 today!