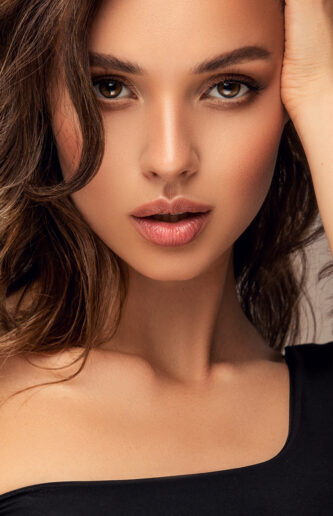 RADIESSE $750
In the world of aesthetic enhancement, dermal fillers have slowly become the most heavily in-demand form of cosmetic treatment around today with more men and women looking to these injectable methods to treat wrinkles and a wide variety of other skin care issues. When it comes to aesthetic enhancement, we have seen quite a resurgence in recent years, as there are a number of non-invasive treatments offering patients some amazing results, they would have needed surgery to achieve in years past. And injectable dermal fillers like Radiesse, are one of the best examples of this, as they can help patients to reduce the appearance of unwanted wrinkles and other issues without the need for any downtime, and little to no side effects or risks.
WHAT IS RADIESSE?
As with other dermal fillers like Bellafill, or Juvéderm, Radiesse is a non-invasive injectable treatment, that helps patients to alleviate the appearance of unwanted wrinkles, fine lines, and facial volume loss associated issues. unlike other injectable dermal fillers, however, Radiesse is made of tiny calcium-based microspheres that are suspended in a water-based gel. These calcium microspheres are very similar to minerals that are naturally found within the body. This is the main reason why many patients appreciate the effectiveness of Radiesse as it is easily absorbed into the body, and very unlikely to be rejected and cause any issues melding with the body's tissue. This is the main reason why patients who undergo treatment with Radiesse can avoid having to undergo allergy testing beforehand.
Radiesse has slowly garnered praise as being one of the most effective injectable dermal fillers, that aren't hyaluronic acid-based. Radiesse is especially effective in the rejuvenation of the skin in areas that are susceptible to age-related volume loss such as the face and even the hands. As the years go by, our hands tend to lose volume and restorative collagen at a rate even faster than that of the facial skin. As a result, Radiesse's specialized formulation has an extremely beneficial effect on the hand's collagen stores. Helping to replenish what is lost as well as creating more over time.
When it is injected into the body, whether it along the face or hands, Radiesse uses specialized calcium-based microspheres, as we mentioned previously. These microspheres are absorbed into the body, along with the surrounding gel substance, and while these gel microspheres are responsible for the initial filling, once it is absorbed over time, it is able to help stimulate collagen production which will eventually take its place and therefore provide much-needing volume and fullness moving forward. Radiesse works to plump up the skin and provide a smoother, softer and more supple appearance.
HOW IS RADIESSE DIFFERENT FROM OTHER DERMAL FILLERS?
Radiesse, unlike other injectable dermal fillers, is composed of calcium-based microspheres and while this offers the ability to combat wrinkles and volume loss issues, it also helps to stimulate the production of natural collagen as well. In many cases, using Radiesse patients were able to attain results that lasted upwards of a full year as well.
RESULTS, SIDE EFFECTS & DOWNTIME
One of the best parts of using Radiesse is that it can offer patients results that are almost immediate – helping patients to alleviate wrinkles, fine lines, and volume loss issues in the face and other areas like the hands, feet, and more. While Radiesse, like other dermal fillers, doesn't require patients to go through any downtime after their procedure, there are some minor side effects that might be possible. some of the most common are mild bruising, slight redness, slight swelling, and, in some cases, patients might experience minor pain and discomfort, however, these issues will generally dissipate after a day or so.
AT-HOME AESTHETIC SERVICES!
Dr. V and his team specialize in making house calls and providing patients with the only at-home aesthetic enhancement service around, offering a variety of treatments such as Botox, Dermal Fillers, and more! For more information on our services, a phone consultation, or to set up your at-home appointment now, be sure to contact us at 
(917) 789-6963
 today!