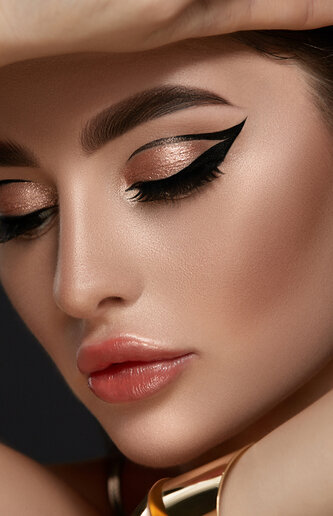 RESTYLANE $650
With more and more aesthetic enhancement treatments hitting the scene each and every day, it can be difficult to identify which ones are actually effective and can provide patients with the benefits they claim. However, there are some treatments, that have been around for some time, and garnered quite a strong reputation in the cosmetic medicine world – providing patients with some of the best results, without the need for surgery or other invasive measures. One of the best examples of this, are hyaluronic acid based dermal fillers like Restylane. Restylane, like its main competitor, Juvéderm is a hyaluronic acid based dermal filler that can provide patients with a wide variety of benefits, helping to alleviate a number of common skincare concerns – most often age-related.
WHAT IS RESTYLANE?
A hyaluronic acid based dermal filler like Juvéderm, Restylane is another favorite amongst aesthetics patients, as it allows them to treat a number of different aesthetic concerns, while enhancing one's appearance with fewer side effects, and 0 downtime!
AGE RELATED ISSUES
As we age, our skin tissue begins to degrade over time. And as this occurs, our skin loses vital skincare compounds known as collagen, elastin and hyaluronic acid. When this occurs, our skin begins to lose its youthful volume, plumpness, and overall fullness. As a result, this thins out the skin, and causes the skin to lose its soft, supple, smooth appearance, its youthful elasticity, and causes the development of what it known as facial volume loss. When facial volume loss occurs, the skin is often left with unwanted wrinkles, fine lines, facial depressions, hollows, discolorations and more. Using an injectable dermal filler like Restylane, patients are able to combat such issues and ensure that the depressions are filled, and the skin regains its youthful volume.
One of the main reasons for Restylane's effectiveness, is the fact that it is hyaluronic acid based. HA is a naturally-occurring compound produced by the body, in order to provide the skin with subdermal fullness, and much-needed hydration as well as moisture. This not only ensures the volume and fullness, but provides the skin with its soft, supple, smooth texture and overall youthful glow. This also means that Restylane has a far more seamless integration with the inner tissue of the skin. Once injected beneath the skin, Restylane is able to help fill the depressed areas of the face, that have lost volume due to aging. Once this happens, the facial volume loss is alleviated, and it reduces the appearance of unwanted wrinkles, fine lines, facial hollows and more. In addition to providing immediate fullness, and essentially filling in the "empty space", Restylane is also known to help stimulate the body's production of vital skincare proteins, collagen and elastin. By doing this, it ensures that the skin is able to heal itself even more over time, providing even more benefits moving forward.
WHAT DOES RESTYLANE TREAT?
The fact is that Restylane has earned a reputation as being one of the most effective and most popular injectable dermal fillers around today. Like Juvéderm, because Restylane uses an HA base, it isn't just helpful in alleviating facial volume loss, and combatting age-related wrinkles and fine lines, it also is known as an effective lip filler. Restylane allows patients to improve the volume and fullness of their lips, while simultaneously helping to create a definitive lip line, and contours. Restylane is known as one of the best dermal fillers for nonsurgical lip augmentation, and has been able to help countless patients to improve the looks of their face and lips, without the need for downtime and few, if any, side effects and risks. As a dermal filler, Restylane specializes in the treatment of areas including:
The Cheeks & Midface Area.
Under-Eye Hollows & Tear Troughs
The Lips
Crow's Feet
Nasolabial Folds & Nose Area
Mouth Area & Marionette Lines
And much more!
AT-HOME AESTHETIC SERVICES
Dr. V and his team specializes in making house calls and providing patients with the only at-home aesthetic enhancement service around, offering a variety of treatments such as Botox, Dermal Fillers, and more! For more information on our services, a phone consultation, or to setup your at-home appointment now, be sure to contact us at 
(917) 789-6963
 today!